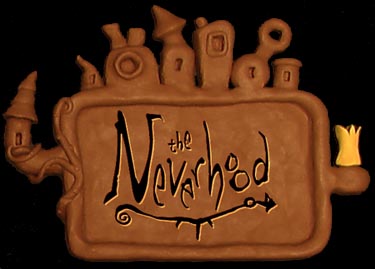 Hey Folks, you have just arrived at The NeverhoOd. We make video games for Dreamworks Interactive. Our first one was also called The Neverhood, and is available for Windows 95. The Neverhood is an action-packed adventure game guaranteed to baffle and amuse.

You can check out the lastest news on our incredible new game,
, for the Sony Playstation. We have some exclusive screen shots for you in the Our Games Section.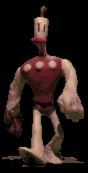 If you need a hint for The Neverhood adventure game, we got 'em. Check out the T-Shirts in the Merchandise section, and send for yours today. If you are lookin' for The Neverhood Soundtrack, we got it! If you just want to see who we are and what we do, then feel free to take a look around.

Latest News 9/8/97

Dave finally found the winning entry for the Comic Contest.
Doug is working on Super Special Secret Ending Movie.
New Stupidities Page.
SkullMonkeys is being finished up and tested.
Terry Taylor is finishing up the Soundtrack for the new game.
SkullMonkeys will be released in early spring.
Bare Foot Rule is thrown out of comic contest due to an overwhelming number of corny references to it.
Windows 95 Desktop Theme will be ready soon for downloading fun, with sounds and icons and junk.



[ Tippy Top Nifty Neverhood Logo Page | The People in The Neverhood ]
[Downloads & Comics | Merchandise | Stupids]
[ Viewer Mail | Game Hints ]

&copy 1996-97, The Neverhood, All Rights Reserved.